Singer Garment Steamers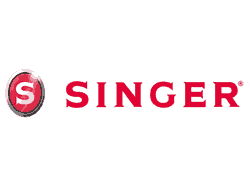 Originally, having roots based in sewing, the company Singer, has been an established American company since 1851. Since its inception, the company has been synonymous with creating innovative products combined with practical designs. While it is best known for its sewing product line, it has since diversified the selection of products and now offers the general consumer a whole range of electronic items from sewing machines to irons to steam presses. Garment steamers are another one of their popular product lines currently available.
Innovation
As Singer has been around for a very long time it has produced a number of firsts throughout various product series. It was the first company to produce electronic machines to be used at home as well as the manufacturing the first commercial zig-zag sewing machine.
Just like their other products, Singer garment steamers have been designed to be assembled easily. This is to ensure the user can utilise the product with the utmost of efficiency. Their range of garments steamers are always of an exceptional quality, whilst also maintaining an affordable price tag. The company also ensures that each product has been crafted to maximum usability which enables their products to be used easily by just about anyone.
Singer Garment Steamers
The SteamWorks pro series is Singer's flagship garment steaming units. This series boasts a nice selection of accessories and functions, whilst also offering consumers most of the benefits usually associated with professional grade steamers, at a fraction of the cost.
Singer SteamWorks Pro
The current model of Singer garment steamers is the SteamWork Pro SWP.02. This model ranks high within the top garment steamers currently available on the market. The SWP.02 Singer garment steamer has been created to be an eco-friendly unit that is versatile as well as providing professional results for the user.
As an upright unit, it allows users more function and control when steam cleaning garments. The flexible hose ensures steaming is made easier, while the premium fabric used within the hose improves safety when in use.
Some of the core functions include a 45 second warm-up of the unit, and with a full tank, this unit can provide users with continuous steam cleaning for over 90 minutes. The steamer is also equipped with sensors that shut the unit off when the water within the tank has been exhausted.
Other features include a telescopic pole and a hanger that can be rotated fully in 360 degrees. The hanger also folds down easily, while the dual clip system which is also incorporated into the design enables easier steaming for trousers.
Striving for the Best
There's a reason why Singer is one of the most recognisable and trusted brands throughout the world. It's because their products are easily accessible to ensure people from all walks of life can produce high quality professional results within the comfort of their homes.
The brand has evolved with its customers over its long history and Singer has continually provided exceptional home care products in line with customer's demands and current trends. Singer is renowned for offering reliability, quality and innovation throughout the course of its history.
Products