Rowenta Garment Steamers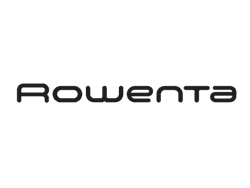 Rowenta is a German manufacturer, which specialises in the design and production of small household appliances. This includes irons, coffee makers and vacuum cleaners.
Rowenta are garment care specialists and have a long history in providing excellent products, in terms of the overall quality, product set up and purchase cost. Rowenta offer a wide selection of garment steamers, and both consumer and professional reviews of their product range are positive in terms of functionality, usability and durability.
A garment steamer is a very effective way to remove both wrinkles and odours from clothes and other fabrics. Garment steamers are often easier to set up and use than conventional irons. The relatively low purchase cost of Rowenta garment steamers makes them a convenient and popular choice.
The range of Rowenta Garment Steamers offer similar design features, with varying levels of functionality. Common to all models is a simple and easy to operate methodology, which makes them a tried and trusted brand.
Rowenta Compact Valet Garment Steamer IS6200
The Rowenta Compact Valet Garment Steamer offers a simple and aesthetically pleasing design. The set up and operation is straightforward. It heats up in just 60 seconds, and has a large water tank capacity, which results in continuous steam for more than an hour.
The steamer features a built in hanger, which makes steaming garments easier. It includes a crease attachment, a fabric brush, and a separate lint pad. The steamer is operated by a foot switch and has a telescopic pole to allow for height adjustments and easy storage.
Overall, this garment steamer is very effective. The additional features help to deliver an efficient, high quality and durable product, leading to wrinkle free garments and an enjoyable customer experience.
Rowenta Master Valet Full Size Garment Steamer IS6300
Like the IS6200, the Rowenta Master Valet Full Size Garment Steamer features a compact design. This delivers fast and efficient garment steaming as the system is ready to go within 60 seconds.
This product has an exclusive 'roll and press' approach, with a vertical support to lay garments against for ease of use. This gives a similar result to a conventional ironing board without any of the inconvenience of using an iron. The overall system is perhaps more efficient at removing stubborn wrinkles as a result. The garment steamer can be operated using one hand and this makes it more appealing and user friendly.
The product has similar features to the earlier model, such as an integrated hanger system, a profiled telescopic pole, and foot operated switch. It further features two accessories and a steam cap.
Rowenta IS9200 Precision Valet Commercial Garment Steamer
This garment steamer is a commercially rated product. Like the other garment steamers in the range, the system heats up in under a minute. It features a telescopic pole, which is adjustable and can slide down for easy storage. This steamer offers the user up to 2.5 hours of continuous steam, and unlike the other products, has the ability to adjust the level of steam to the type of garment being pressed. This advanced feature is unique to this product.
Regardless of the product ultimately selected from the range of Rowenta Garment Steamers, consumers can be assured that they are purchasing a high quality and long lasting garment care system.
Products