Salav Garment Steamers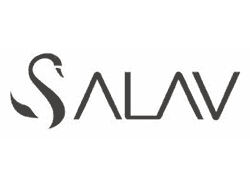 Garment steamers are often used as a substitute for irons when the garment needs to be smoothed out and made wrinkle free quickly. Though originally used by big shops to prepare garments for display, it is nowadays also become popular as an household appliance. The garment steamer uses both heat and moisture to take out the wrinkles and must not be used on products that get damaged on contact with these elements. This product is suitable for use on items such as jackets and suits, heavy bedding material, draperies, curtains, upholstery and mattresses.
Salav garment steamers are intended for professional use and come in three different models. Apart from facilitating quick results, these products are also gentle on the fabric. Using these Salav garment steamers can help getting rid of bacteria and mites, and the moisture also gets rid of the dust. In addition, it is gentle on the fabric and is safe and easy to use.
Salav GS 42
These Salav garment steamers come with a water tank nozzle that enables you to add perfumes or blending oils, in order to leave the garment smelling pleasant after steaming. Double telescopic poles gives stability and firmness, while multi-function racks are provided for working with different types of garments. The GS 42 is also energy efficient. Moreover, it looks sleek and elegant and has won the best design award in 2013.
Salav GS-29
A powerful and efficient garment steamer, the GS 29 is ready to use within just 45 seconds after switching on the power. The product has four operation modes: sterilise, humidify, low temperature and high temperature. It works efficiently when you want to switch from one mode to the other just by pressing a button. Finally, and most important, it has a large water tank capacity, which means that you can use it at a continuous stretch of about 55 minutes without having to refill the tank. All these features make the GS-29 a very efficient garment steamer.
Salav GS-15
This is a basic model with an elegant and trendy design. It has a large water tank capacity, just like the GS-29 but not the other features. This model is low on versatility but still high on efficiency and ease of use.
Salav GS-12
The folding rack is useful for steaming smaller clothes while the aluminium telescopic pole helps in adjusting height, both for optimum use and for ease of storage. The steam nozzle made of ABS material is gentle on the garments.
Salav TS-01
A portable steamer, the TS-01 is small and lightweight, which enables it to be transported without any problem. Meant exclusively for home or travel use, this product can steam up to three garments before you have to refill. This product works well with delicate fabrics such as silk, chiffon and satin.
Salav GS-39
With a folding adjustable hanger, this product can work with any garment. A very powerful steamer, the GS-39 has high powered steam, enabling it to work with the toughest fabrics with ease. This is controlled by a double insulated hose, which helps in maintaining the temperature.
Salav GS-45
Dual bar support and foot pedals makes the GS-45 easy to operate, while its arc-shaped steam nozzle provides efficiency.
Products