Jiffy Garment Steamers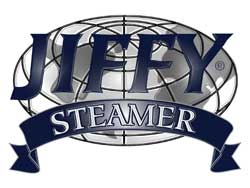 There are several types of Jiffy garment steamers currently available on the market. From hand-held travel steamers to those which are designed for professional use, nearly every need can be met with one of these interesting units. To appreciate which one may make the best selection, it is a good idea to observe the individual characteristics of each variety.
The Company
It is first important to note that Jiffy has been in existence since 1940. This has allowed them to be one of the most trusted manufacturers of steamers on the market. While this is an American company, its products are currently present in no less than 48 different international markets. They also equip each steamer with a three-year limited product warranty.
Hand-Held Jiffy Garment Steamers
This first category is ideally suited for anyone who wishes to steam smaller garments such as shirts or may require a steamer when travelling. This, businesspeople will frequently opt for this selection. These units are extremely easy to operate and they will provide up to three times the power output of most traditional steamers. Another convenient fact is that the water within can be heated up in no more than two minutes and yet a full 15 minutes of steam is supplied. The diminutive size of these units allows them to be easily packed away in a suitcase.
Personal Steamers
Personal Jiffy garment steamers are intended to be used within the home or office. Their construction is defined by a base unit that is both a power supply and a reservoir. This is then augmented with a large upright pole upon which clothes such as suits, trousers and dresses can be hung. A flexible hose attaches to the base unit; allowing one to reach all parts of a garment. For example, the Model J-2000 steamer is able to heat up to operating temperature in only two minutes and yet it will supply up to 1.5 hours of continuous use. The reservoir holds three-quarters of a gallon of water; ideally suited for larger tasks or when steaming multiple items. Therefore, personal steamers are actually just as appropriate for use within the commercial sector. The hose and end attachment will also be able to reach nearly six feet.
Professional Steamers
Professional Jiffy garment steamers such as the J-4000 series are ideally suited for use within the commercial sector. This arises from their sheer power and an ability to provide two hours of continuous use. It will require 15 minutes to preheat the water and then an additional five minutes for the steam to reach the desired temperature before use. A die-cast aluminium housing and a heating element that supplies 1,500 watts of power further add to the versatility of this model. Like the aforementioned personal steamer, the J-4000 is equipped with a 5.5-foot hose to provide extra mobility for larger tasks. A water level monitor is also located on the lower housing. This will enable the user to determine how much time is left before he or she is required to refill the unit again.
So, it is quite clear to see that there is indeed a steamer available for nearly any need. Boasting versatility alongside reliability, these garment steamers are very popular products for both personal and commercial use.
Products